Waste Separation for Persons with Special Needs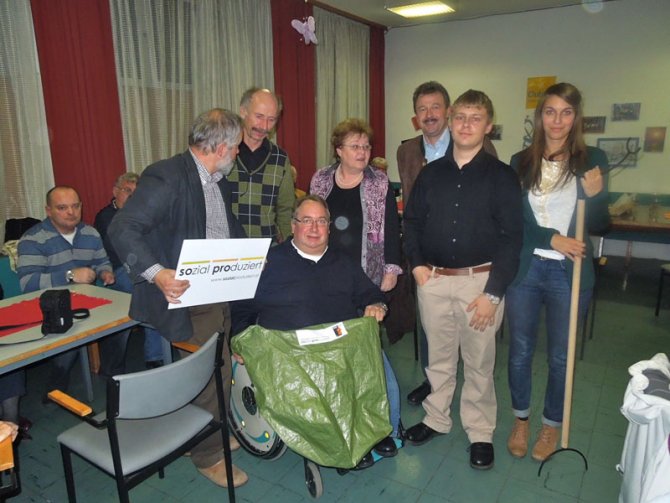 Within the jointly performed project by the Lilienfeld Waste Association and CLUB 81, the club for persons with and without impairments in Lower Austria, two new aids facilitating waste separation for persons with impairments have been built: A "waste container cover holder" has been developed by KOMUNITAS OG, and shall in the future be produced by the GESA social enterprise in St. Poelten. Furthermore, a prototype of a "carrying bag for waste separation" has been sewn by female workers of the MODAeTEX project at Waidhofen on the Ybbs.
At a CLUB event, these aids were presented for the first time, and also the results of an opinion survey on the practice of waste separation in the environment of persons with bodily impairments were discussed. These products of "social production" will in the future be produced by institutions of social economy, and distributed by organizations of handicapped persons, such as CLUB 81.