Offers for social enterprises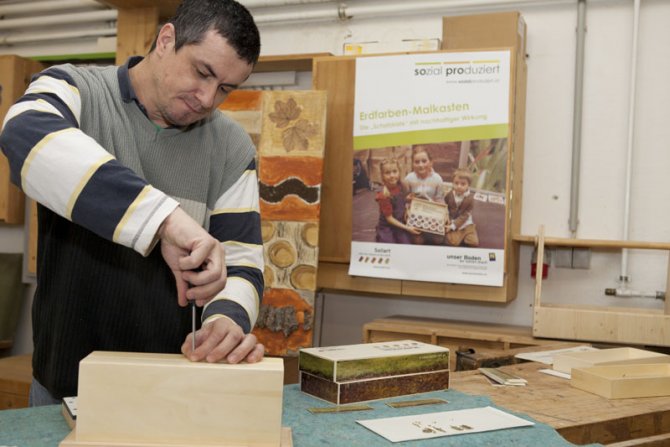 Your social enterprise is looking for new sales opportunities, support in marketing or new spheres of activity?
You place emphasis on appreciative cooperation with ordering enterprises and public institutions?
You wish to multiply and disseminate your functional concepts?
> Please do not hesitate to contact us!
Social enterprises (socio-economic enterprises, workshops for persons with learning disabilities etc.) fulfill an essential social function through creation of participation opportunities for disadvantaged people through (gainful) occupation. Social enterprises place the focus on man with the target to offer sensible and individually fulfilling activities as well as qualification. The products and services produced have to correspond to these requirements.
Ever more social enterprises consider it important not to sell their products and services on account of compassion, but to position them as high-quality products. These are regional, frequently hand-crafted high-quality products produced under an ecological aspect!
We support you in marketing, development and networking.
Our consultation, procurement and development offer comprises:
Procurement of clients through consultation of enterprises and public institutions
Advertising the broad offer of social enterprises with potential clients / customers
Development of products and services for social enterprises
Adoption of our social franchising offers
> More about the offer of consultation, development, procurement
Our marketing offer comprises: