Soilart – Painting with the Colours of the Earth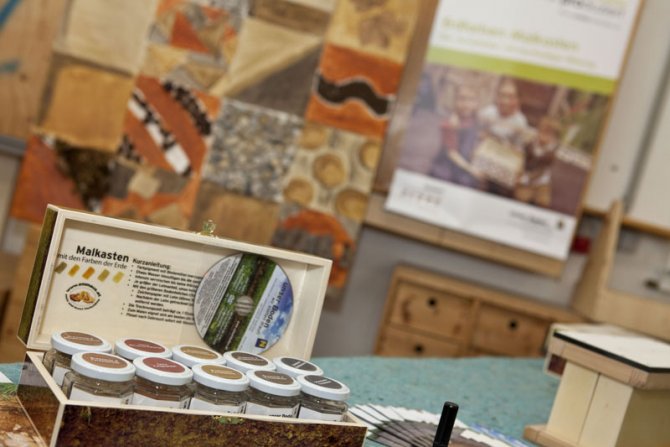 Soil colours have accompanied man for thousands of years. Already the oldest cave paintings have been created with "Colours of the Earth". More than 100,000 persons from Lower Austria and its neighboring countries have up to now occupied themselves with soil colours and a conscious treatment of "our soil" in trainings, competitions and events.
All work steps of production and distribution of soil colours are performed by workers in social institutions with much joy and commitment.
Download: Concept of cooperation Soilart (pdf)
Website: www.soilart.eu