Offers for public institutions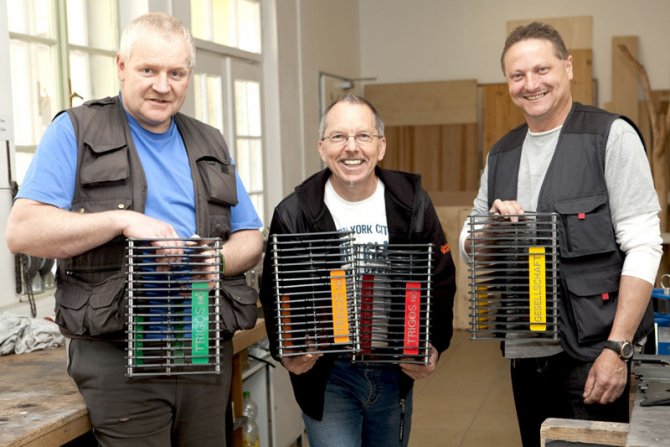 Your institution places emphasis on sustainable procurement?
You wish to set an example and become a shining example through regional, ecological and social procurement?
You seek support in implementing sustainable product ideas?
>> We will be pleased to consult you!
Programmes and guidelines of "sustainable procurement" assist public institutions in choosing products and suppliers according to ecological and regional criteria as well. Social criteria have up to now only rarely been found. On EU level, in January 2014, a procurement directive on public procurement was resolved, which clearly states that public clients may also decide according to aspects of social and environmental sustainability. In this manner, for instance suppliers may given priority that offer better working conditions to their employees, foster inclusion of disadvantaged workers, and offer more socially responsible and environment-friendly goods and services.
In some states the public sector has already chosen a different path. Such it is the objective of the municipal administration of Goeteborg that 50 % of the public orders shall have a social background relevant to society. Under these conditions, it goes without saying that as many orders as possible are awarded to social enterprises and social cooperatives.
Within the framework of our consulting model we procure as an innovative link between the opportunities of social enterprises and the requirements of public institutions with the target to facilitate appreciative cooperation on a partnership level. In this context, we develop high-quality, best-possible resource conserving products, services and projects, which are implemented together with disadvantaged persons (people with learning disabilities, long-term unemployed, people with disabilities).
Our consultation offer comprises:
Initial consultation free of charge – with inspection on site, check of residual material (does residual material actually occur, such as, for instance, waste paper, which is suited for up-cycling production or re-utilization), check of regionalism (offers of social enterprises in your closer surroundings), clarification of interest and demands etc.
Development and/or procurement of individual products and services, specially suited to your needs (inclusive of development of CSR lead products)
Support of implementation (procurement and implementation in social enterprise, quality management, handling, cost accounting etc.)
Public relations (PR activities, presentations, event management, social media activities)
>> More about our offer of consultation, development, procurement:
Further offers for public institutions:
Implementing projects in common
Developing and implementing social franchising concepts
>> good practice - public institutions
>> References – public institutions