Projects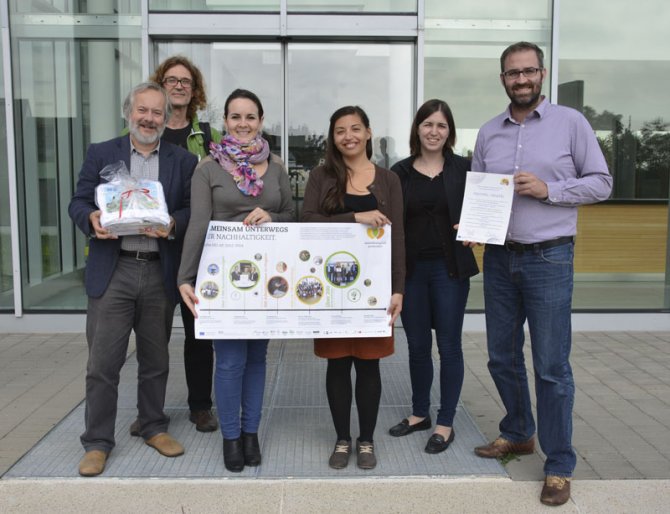 Professional project implementation
We have long-standing experience in handling and implementation of national as well as international projects, publicly subsidized as well as with enterprises and the public sector as customers/clients. We intend to develop further the approach of socio-ecological production on an international scale, and to expand the goodworks Innovation Agency into a Europe-wide network. The next steps towards this target are prepared in cooperation with the Sustainability Working Group of the Working Community of the Danube Regions and further partners.
We will gladly participate as a reliable partner in implementation of national and international projects in the fields of "social innovation / social entrepreneurship".
Our expertise covers the topics of "sustainable work and occupation", conservation of resources, regional value creation, social entrepreneurship, CSR etc.
Examples:
"SoPro HU-AT" ETC project
A two-and-a-half year project subsidized by the European Regional Development Fund of the European Union with a volume of 1.8 m euro. Successfully implemented as lead partner together with partners in West Hungary and Eastern Austria from 03/2012 to 12/2014. Key objectives: Development of a consultation model on socio-ecological production, support of at least 100 products and services in cooperation between economic enterprises, public institutions and social enterprises, development of a quality label for socio-ecologically produced products and services, implementation of a long-term organizational form for continuation of this initiative.
2nd life return-of-desks campaign by furniture producer bene AG
"Health in all policies - Sustainability in health care and social services" (pilot project in the Cider Quarter (Mostviertel) 2014/2015)