VERMIGRAND Natural Products GmbH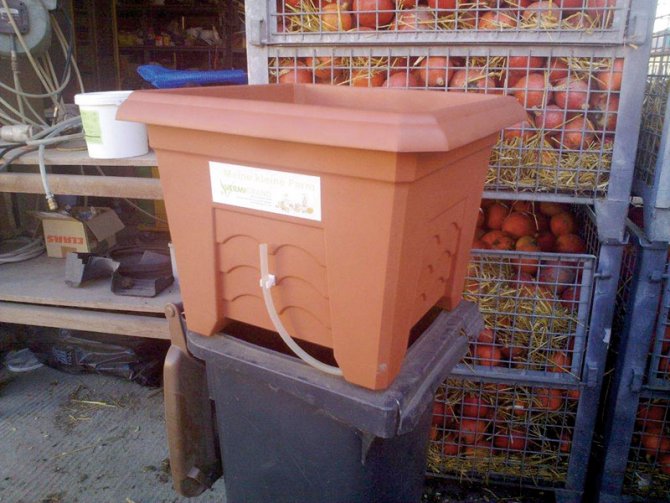 With his experience in agriculture, Alfred Grand decided in spring 1999 to establish worm composting in Austria. His know-how was intensified through two trips to the U.S.A., where he met the leading specialists in this field.
Mainly earthworm humus, compost worms, activated compost tea, and self-developed worm compost systems are sold.
The earthworm stable was built in the year 2007. This is a continuous system unique in Europe, where organic natural dung is produced out of plant compost, as well as where earthworms are bred for sale.
The potential of worm composting has already been realized from outside. At the Lower Austrian Innovation Prize in 2000, the VermiGrand earthworm farm were awarded the first prize in the bio category. In the year 2006, VermiGrand were invited to present their products at the Greenweek (Environmental Fair of the European Union) in Brussels. In addition, VermiGrand have been nominated for the "2006 milestone" and for the 2008 TRIGOS.
This resource-saving product does not only afford precious services for nature already in production, but also in application it is a very environment-friendly nutrient for plants. Applied to soil, the nutrients contained can neither be washed away by strong rain or by permanent watering. Such no ground water can be influenced, for example by nitrate. Also the otherwise usual addition of mineral dung is unnecessary.
VERMIGRAND earthworm humus has a revitalizing effect upon plants, and in this way helps reduce the use of chemical pesticides.
VERMIGRAND does neither use waste nor starting substances from animals or industry.
The scope of work within the course of Social Production is to improve insofar as possible the existing, transportable and internationally awarded worm compost system of VermiGrand with an innovative system solution.
The holder of the patent, Alfred Grand, intends to develop a system of reservoirs together with KOMUNITAS OG, which shall be produced by social enterprises later on. A first discussion was held in the beginning of October.
We would be pleased, if the respective ideas would come up until spring, and a new story of success of Social Production would be reported!