Social agriculture as a win-win situation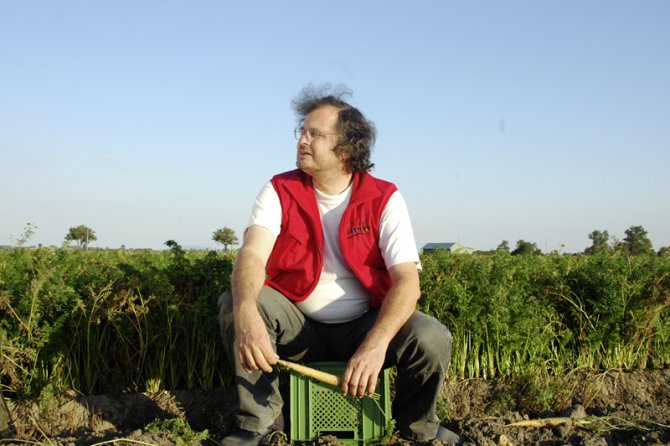 WUK bio.plants – herbs and vegetables for the Adamah Organic Farm
The enterprise WUK bio.plants – Gaenserndorf social agriculture, which was launched in October 2009, is a very special project from an entrepreneurial point of view, because the Adamah Organic Farm has already played a crucial role in planning this social enterprise. Gerhard Zoubek, founder of the Adamah Organic Farm, is therefore not only a client, but he has participated in this project right from the start. "The idea was to found a project in the region of Gaenserndorf. Gerhard Zoubek has found a competent contact person, the Vienna association of WUK workshops and cultural center", says Ursula Koeniger, Site Manager of WUK bio.plants. "The Adamah Organic Farm is no longer our only customer, but an important and regular customer for our products, and we share a common vision and philosophy." Further regular customers are, for example, the Schlosshof, Arche Noah, and distinguished gastronomy.
Social agriculture as an option
"We wish to offer the option to people, who have been segregated from society, to gain ground again in their environment", says the Site Manager. WUK bio.plants is a socio-economic enterprise, which employs long-term unemployed men and women between the ages of 19 and 58 from the region of Gaenserndorf, with the aim of reintegration into the first labour market. Gerhard Zoubek emphasizes the manifold possibilities of social agriculture: "Agricultural activity can be very liberating and enriching for people. Especially for persons, who have difficulties bearing high demands and social pressure. The earthy work, close to nature puts their feet back on the ground."
Cooperation as a win-win scenario
The cooperation offers great advantages for the Adamah Organic Farm, placing an emphasis in their philosophy on cultivation of old species and rarities, and for which proximity to customers and confidence are of great importance. "We intend to produce products with a "biography", opposed to the widespread trend of mass production using machines", explains Gerhard Zoubek. "This means, products which are produced by man under fair conditions."
The cooperation with WUK bio.plants has led to a win-win situation. The Adamah Organic Farm, selling their products with a delivery service to private households, can not only offer 100 per cent biological products to their customers, but also products with social added value. The social enterprise benefits from a regular customer for the goods. Finally, socially disadvantaged persons can acquire self-confidence for the challenges of a fast-living society through sensible activity.