Delicious natural beer in exquisite natural wood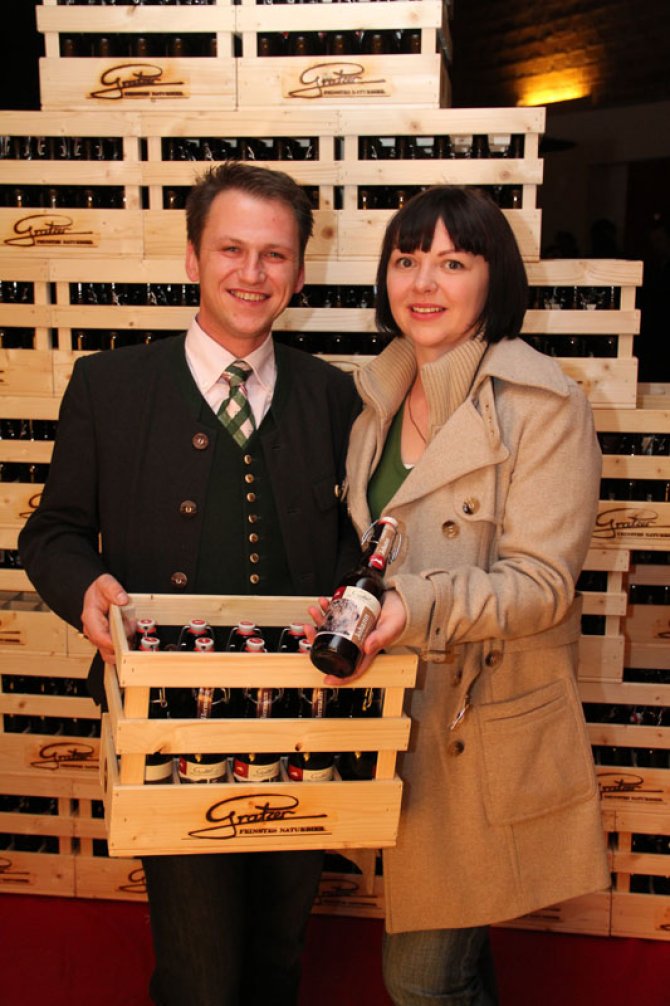 The task Alois Gratzer chose with youthful delight in experimentation, at the age of 15, turned out to be a recipe for success some years later. Ten summers and ten winters after formation of his brewery, it has been chosen to be the first CO2-neutral brewery in Austria. One year later, he was awarded the Daphne environmental prize in silver.
On account of consistent continuation of his thought, Alois Gratzer has become a pioneer in the field of beer. A close contact with nature, which is now expressed by a bunny in the logo, has always gone without saying for this native East Styrian.
The comprehensive thought of this master brewer lead to the logical step towards CO2-neutrality through reorganization towards beer boxes made of wood, instead of beer boxes made of plastics, also mainly due to the fact that this region plays an important part in the overall concept of procurement of raw materials as well as in delivery of finished products.
The beer boxes made of wood are produced by two social enterprises. The 6 pack of beer boxes is produced by Chance B, situated at Gleisdorf, and the bigger one by Assisted Living Fuerstenfeld.