A Special USB Stick with Recycled Packing for the Variotherm Company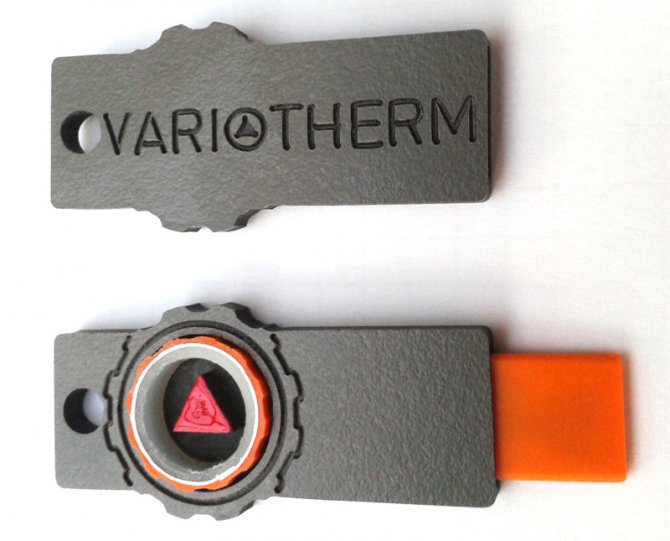 The Variotherm enterprise, nominated for the Trigos 2013 CSR award, is an Austrian family enterprise, which has been committed to the production and distribution of ecological-economical heating and cooling systems since 1979, and to the participation in the project "success with fair responsibility". At the first consultation by our service team in May 2013, many approaches and ideas for cooperation with SoPro and social enterprises have come up.
As a first step, a branded USB stick in the shape of a company logo was developed. After the production of some samples and the establishment of devices for serial production, as well as programming the production data, the occupational initiative of GESA in St. Poelten were allowed to start the production of 1,000 pieces. Residual materials from the BENE AG (compact board sections as carrier material for the stick) and from Variotherm (VarioProFil pipe in orange) are used as basic materials, and by means of upcycling they are transformed into new products. A storage medium in compliance with commercial practice has been bought in addition.
The sticks are packed in paper envelopes, which are sealed by a label bearing the logo of Variotherm, after a card has been sticked onto these sticks showing information about social production, which can easily be removed. This has been developed and designed by SoPro, implemented (folding, sticking, packing) by the occupational and qualification enterprise of fairwurzelt. Used printed business materials are the basic materials of the envelopes.