Marketing initiative for sustainable products launched!
goodworks online market-place for products and services from social production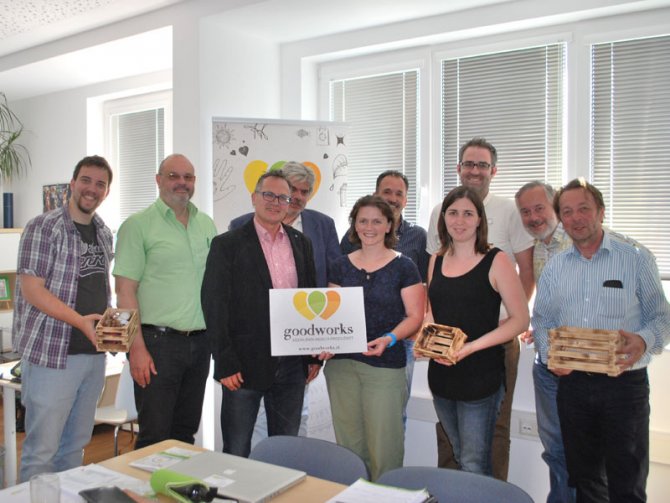 On June 2nd, at Asperhofen in Lower Austria the first information meeting on the goodworks market-place took place. Representatives of five social enterprises showed their interest in the concept of an online market-place for products and services from socio-ecological production, and provided precious contributions for the conception of this marketing tool. Social enterprises shall also in the future be included in the development of this market-place, such the whole range of offers and single functions can be harmonized at the best with the practical requirements. Basically, each social enterprise participating in this market-place receives their own online shop and can acquire new customers for their products and services without much effort.
In the "good market", products and services shall be offered in the future, which are largely produced in social enterprises and by disadvantaged persons, who are currently called "vulnerable groups" in the European discussion. This market-place will be available online starting from autumn 2015. Offers, services and the potential of social institutions shall be prepared for the target groups of economic enterprises and public institutions, but also for private persons. In addition to socio-ecologically produced products and service offers by social enterprises, a collection of good-practice examples will be contained therein, which show successful instances of cooperation between economic enterprises or public institutions and social enterprises.
goodworks support social enterprises in marketing innovative high-quality products and services. This online market-place intends to offer especially products, which have been distinguished by the "goodworks – socio-ecologically produced" quality label, to the general public and mainly to the purchasers of public institutions.
These correspond to sustainable criteria, and thus also to the EU Directive on sustainable procurement. This directive has to be implemented in Austria by 2016.